BOLLYWOOD
The Bollywood movies I grew up with tell me who my parents idolised.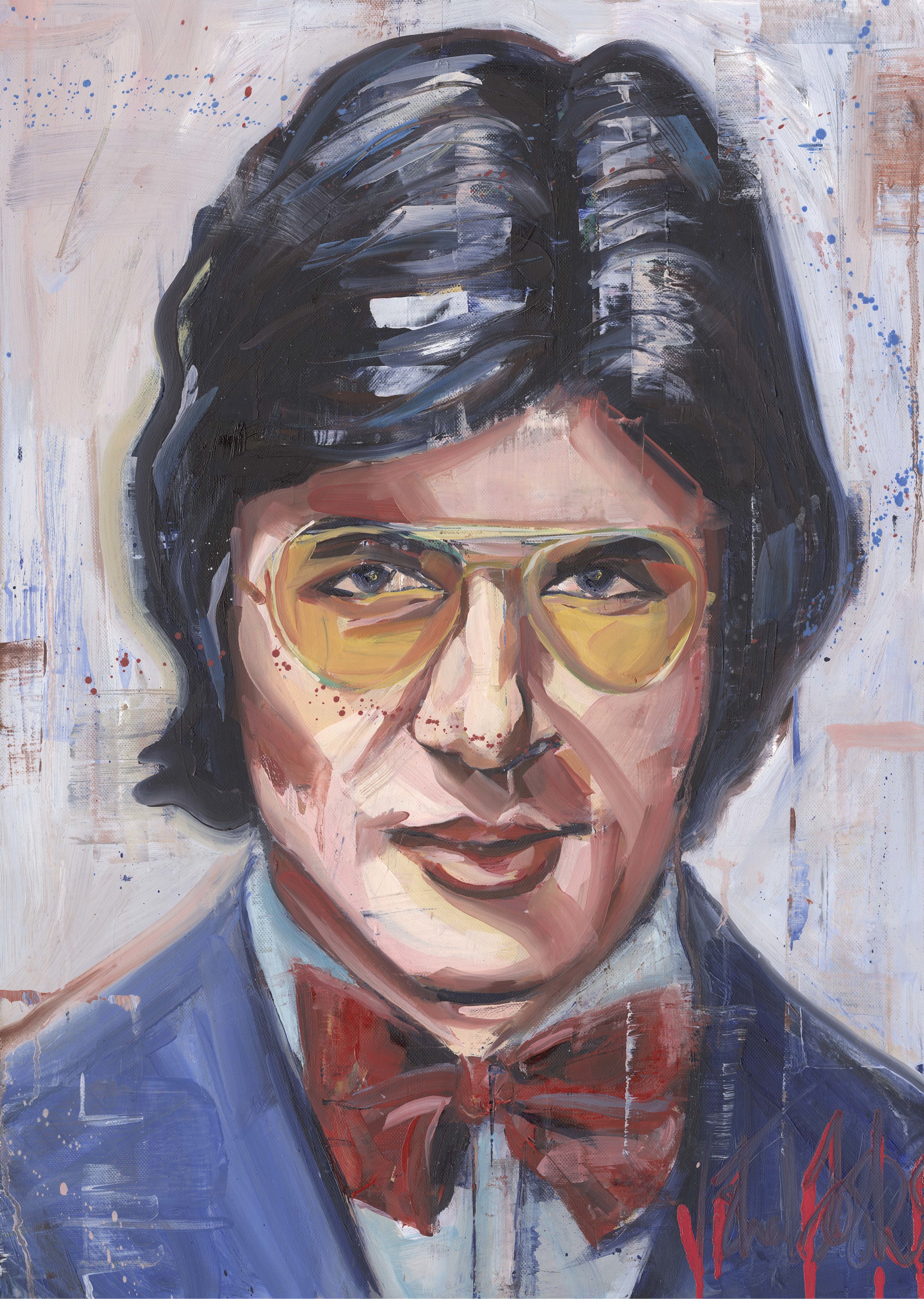 An iconic individual himself, Amitabh resonates a feeling of struggle and success in this epic. A well groomed playboy, a gangster with principles.
A painting 'still' from a song about the unique bond of friendship; from the epic movie Sholay.